Rack N Roll 

Family Entertainment Center

      212 Washington Place

             Passaic, NJ  07055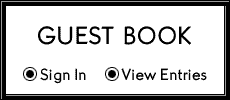 Parties & Rates!

FOOD PLATTERS AVAILABLE FOR PURCHASE

*NO OUTSIDE FOOD ALLOWED

 EXCEPT FOR THE BIRTHDAY CAKE *


PARTY PLAN 1 ($19.99 PER CHILD)

​A RESERVED PRIVATE PARTY ROOM FOR 3 HOURS

PLATES, CUPS, NAPKINS, AND UTENSILS

COMPLETE SET-UP AND CLEAN-UP OF PARTY AREA.

30,000 RNR PLAY POINTS PER CHILD

5,000 ADDITIONAL RNR PLAY POINTS (FOR BIRTHDAY CHILD ONLY)

ONE SLICE OF DELICIOUS PIZZA FOR EACH CHILD

BILLIARDS FOR ADULTS ONLY

*NO OUTSIDE FOOD ALLOWED EXCEPT FOR BIRTHDAY CAKE*

PARTY PLAN 2 (27.99 PER CHILD)

​A reserved private party room for 3 hours

Plates, cups, napkins, and utensils.

Complete set-up and clean-up of party area.

10,000 additional RNR Play Points (for birthday child only).

Billiards for adults only.

200 prize tickets per child

One slice of delicious pizza and one hotdog for each child

TABLE CLOTH  COLOR THEME OF YOUR CHOICE

Free moonwalk for your reserved party time

Book Your Next Party With Us

                     @ Rack N Roll